YOU DID IT!…Now what?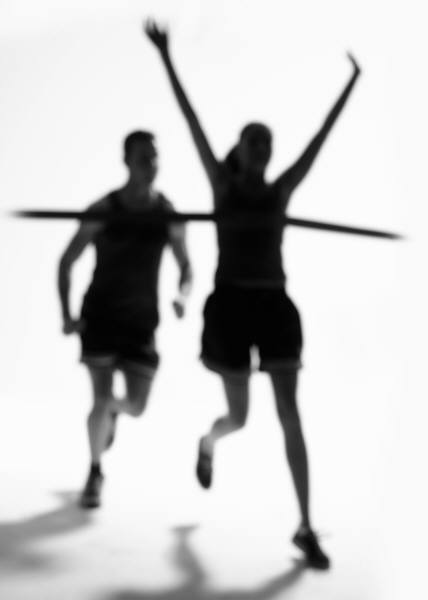 Whether the end of the last semester marked the completion of your last year of high school or your first year of college, YOU DID IT! You finished! At times, I'm sure you thought you would die of stress, over-caffeination or exhaustion but YOU DID IT! Pat yourself on the back, raise the roof (does anyone even do that anymore?) or give yourself a big thumbs up (for my aggie sistas)!
Hopefully you've taken a few days to sleep til noon and hang out by the pool. Now that you're rested and tanned, we need to talk about what you're going to do with the rest of your summer. Do you have plans? Or are you planning on doin' a whole lotta nothin'? Either way, I want to warn you about a very clever and enticing trap the enemy seeks to lure you into this summer; laziness.
In the same way he uses busyness to keep you distracted during the semester, he uses laziness to keep you distracted during the dog days of summer. A day filled with endless tv, long naps and total self indulgence is part of his plan to make you feel content, even happy, even though you are not plugging into the Lord. The enemy would like to keep you blissfully unaware of this scheme so that when you return to school in the fall he's ready to trip you up because you've become content outside of your relationship with the Lord and are spiritually weak. Sound a little harsh? Here's what scripture has to say about it, "Be self-controlled and alert. Your enemy the devil prowls around like a roaring lion looking for someone to devour" 1 Peter 5:8.
I want to challenge you to use this summer and the extra time you have to grow exponentially in your relationship with the Lord and your understanding of who He is. The summer is the calm before the storm; the rest between battle. Use it to be spiritually prepared and equipped for all God has for you in the fall…"in order that Satan might not outwit us. For we are not unaware of his schemes" 2 Corinthians 2:11.
I would love to know what you're up to and how you are going to keep doing the first two must-packs of the F15, Seek God First & Spend Time with Lord.
Do you have a cool Bible study you're doing? What are you studying in scripture right now? Are you working at a camp? Going on a mission trip? Taking summer classes? Please leave your responses in the comments section.
I'm praying for you, ladies and I'm so proud to congratulate you all on a job well done…YOU DID IT! Now, let me know what's next!
For His glory,
You can follow any responses to this entry through the RSS 2.0 feed. Both comments and pings are currently closed.
One Response to "YOU DID IT!…Now what?"
Blogs Kate follows
Recent Posts
Subscribe to Blog via Email
Search: