Make it Monday: Poms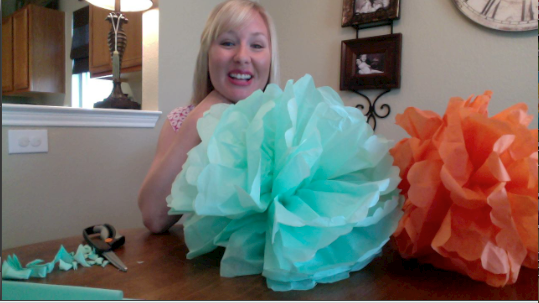 Poms! Hang em above your bed, above your desk, in a corner, on a curtain rod over the window, at the end of your bed like a pom partition, the options are endless. Poms are an easy, cheap, fun way to add color and girliness to your otherwise super drab cell dorm room.
Here's how you make paper poms:

For maximum pom cuteness:
DO:Make em big & fluffy. Hang them at varying lengths. Use an odd number (5 or 7 should do it). Group them.
DON'T: Make em tiny & wrinkled. Hang them all the same. Put one random guy in each corner. Just do 2 or 4.
Check out these cute pom decor ideas: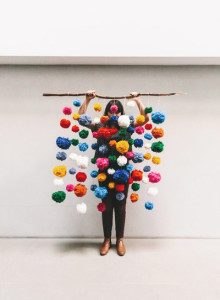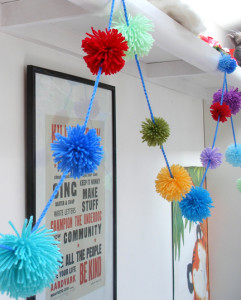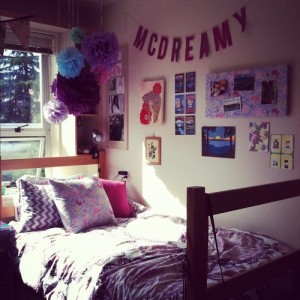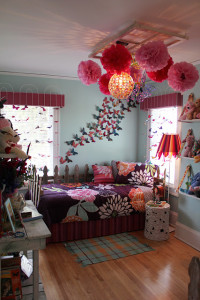 To make yarn poms, check out this tutorial.
Now: LIKE, COMMENT and SHARE this post for your chance to win a $10 Hobby Lobby gift card so you can do this or another fun craft.
You can follow any responses to this entry through the RSS 2.0 feed. Both comments and pings are currently closed.
One Response to "Make it Monday: Poms"
Blogs Kate follows
Recent Posts
Subscribe to Blog via Email
Search: