Home for the Holidays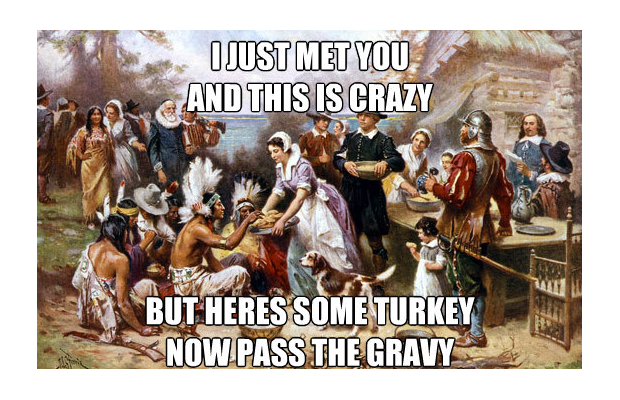 You made it to Thanksgiving Break! Way to go! As you head home to celebrate with your family, here are a few tips to make the most of your time at home:
1. You are different but probably look the same. Cut your family some slack. They'll want to treat you like your senior-in-high-school self.
They weren't there when you cooked your first meal, found your way to your classes, washed your first load of laundry, had amazing encounters with the Lord or met all of your new friends. You've changed. You've been through so much in the last few months. They want to know about it but may just not get how much you've been through. Go easy on them. They want to love you and know you. Give them time to accept the new, college, closer to adult you.
2.  Sleep but not too much.
You are probably exhausted and there is nothing like sleeping in the amazingly more comfy bed at your parent's house. Sleep! Live it up. Just don't overdo it and miss out on time with your fam.
3. See your high school buddies…if you want.
You most likely can't wait to see your high school buds. Hang out. Swap stories. Have fun! There is something so sweet about being with people who have known you for years instead of months. Just know, at some point, you may not be as eager to hang out with HS buddies and just know…that's OK.
4. Engage your family. Ask them about themselves. Prioritize time with them over your friends.
Treat your family the way you'd like to be treated. Serve them. Ask them questions about their lives. Show interest in who they are and what they've been up to. These are the folks that will be with you for the long haul.
5. Take some quiet time away with the Lord.
This might be the first time in weeks that no one is knocking on your dorm door or texting you from down the hall asking you to go get coffee. Enjoy the slow down. Use it to reflect on what you've been through, what the Lord is teaching you through it. Take time to commit finals to your Savior and ask Him to empower you to finish strong.
I love you, ladies and am praying for you!
Love, Kate
*tgiving meme: http://www.complex.com/art-design/2012/11/25-hilarious-thanksgiving-memes/gravy-maybe
You can follow any responses to this entry through the RSS 2.0 feed. Both comments and pings are currently closed.
Blogs Kate follows
Recent Posts
Subscribe to Blog via Email
Search: