Bed, Bath & BEYOND UNNECESSARY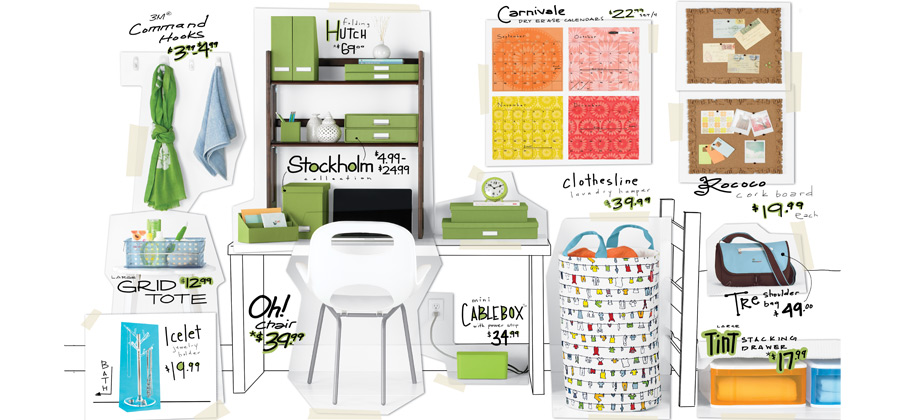 As you pull the last piece of tape across the top of the final cardboard box and click the last storage tub top into place, you might feel pretty overwhelmed.  Do you really have everything you need? It"s no wonder you"re doubting!  Every store you"ve been to lately has a dorm room display showcasing all the things you HAVE TO HAVE in order to have the best dorm ever!  Some stores even provide you with a typed-up list filled with HUNDREDS of items they believe you need for your freshman dorm room.  These lists are pretty ridiculous and to prove it, I wanted to highlight a few from a list I found online that made me chuckle (the items from the list are in bold):
Dinnerware, flatware, drinkware: Seriously? You need 1 plastic plate, 1 bowl and 1 cup…for real.
Snack Table: Yes, they listed that one. Puh-lease.
Electric toothbrush, back brush, shower radio: I went ahead and lumped all that nonsense together. BTW…does anyone under 70 acutally use a "back brush"?
Paper shredder: Ummm…NO
Safe: Yes, as in with a combination and everything. Granted, stuff tends to go missing in college dorms but the bottom line is, if you have something really valuable-don"t leave it in your dorm room where it can be easily jacked.
Pretty hilarious, right? As much as I wish I had, I did not make these up!
Enough ragging on the stores and all of the unnecessary items.  What are the things you really need for your first year?  I got a little help compiling this list from some F15 alums.  These are the things they said were either super essential or just really great to have:
Calendar/Planner: The girls liked having a big calendar to write all due dates and events on and then a smaller agenda or planner to carry with them.  (If you get stuck trying to plan, go to the Time Management chapter in The Freshman 15 Bible Study for tips!)
Organization Items: They recommended "skinny hangers", bed risers (so you can store stuff under the bed) and skinny shelf towers that you could put stuff and/or baskets of stuff in.
Techie stuff: Power strips with surge protectors, all the cables that go with your printer, computer, etc. and possibly a wireless router unless your dorm already has one.
Decor: Bedding (an extra set of sheets recommended), desk lamp (for working late when roomie is snoozing), bulletin board (to post pics, etc.) and a white board (so your pals can leave sweet notes.)
Up-keep items: Cleaning supplies (a small vacuum and cleaning wipes). Several of the girls recommended keeping a small tool kit in the room.  They said there were so many occasions when they needed it and/or someone in their dorm needed it.
A LAP DESK: This is the one that ALL of the girls loved and highly recommended.  You can find "em at places like Target & Bed, Bath & Beyond.  They liked to use them to be able to work in their bed, in a comfy chair or on a couch with it.
THE FRESHMAN 15: And of course, don"t forget to take your F15 Bible Study and frame to help keep at the front of your mind the 15 things we talked about!
I hope this post helps you feel a little less overwhelmed and a lot more prepared to make the best of your new living quarters!  I know they are going to be darling and I can"t wait to see pics.
I love you, girls and I am praying for you daily.  May you feel the peace that only our God gives as you prepare for this exciting new adventure!
For His glory,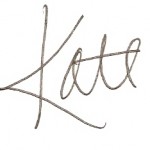 You can follow any responses to this entry through the RSS 2.0 feed. Both comments and pings are currently closed.
2 Responses to "Bed, Bath & BEYOND UNNECESSARY"
Blogs Kate follows
Recent Posts
Subscribe to Blog via Email
Search: