Don't BOOTSTRAP Your New Year Resolutions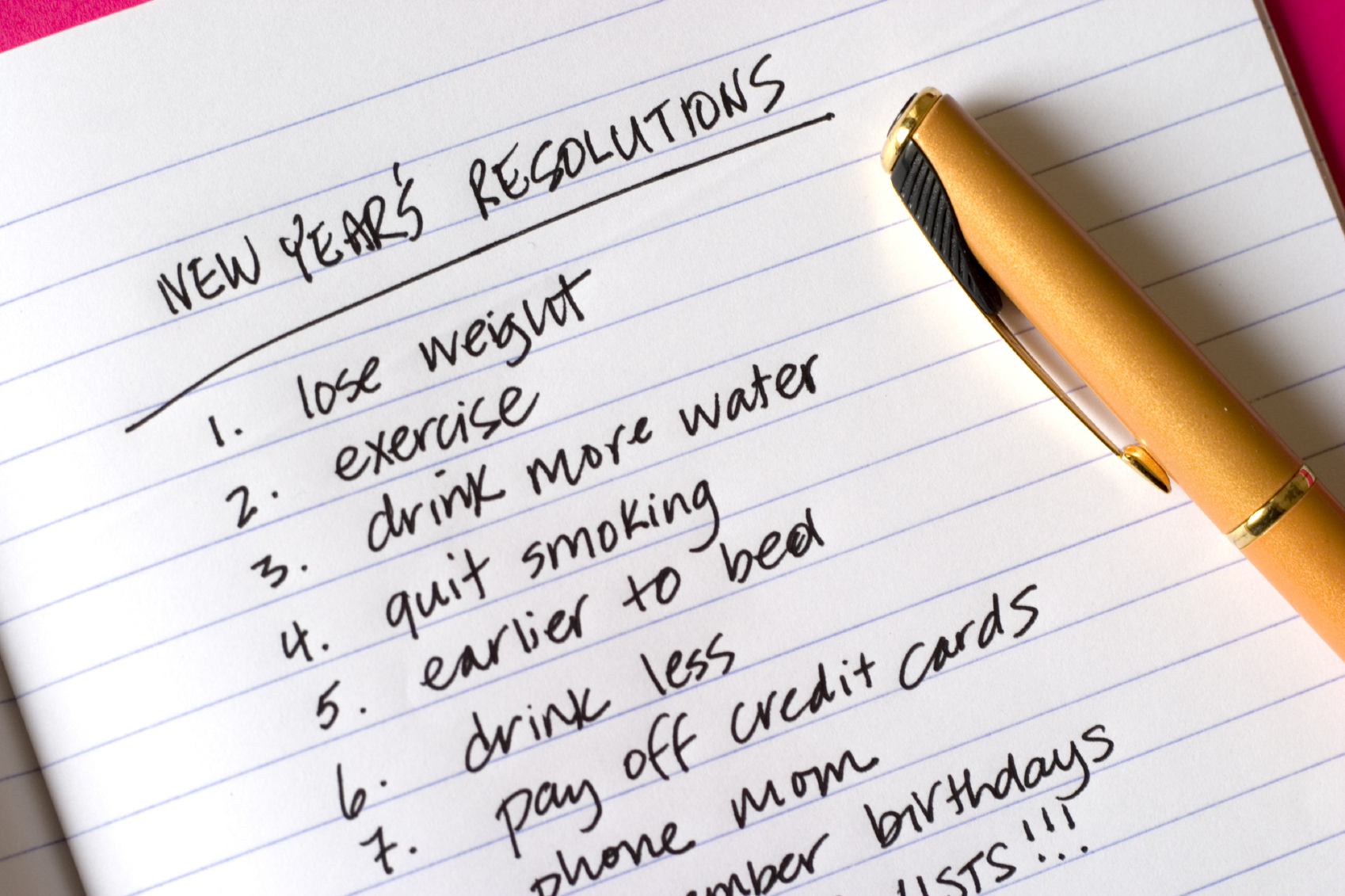 I'm a fan of New Year Resolutions. They def get a bad rap but I love the rhythm of it all. The new year, fresh start, reflection and hope for better in the coming days.
However, I've noticed myself falling into a bootstrap trap that I'm wondering if you may be in, too. (Bootstrap, as in: Pull yourself up by your bootstraps.)
We finish Christmas, where we've spent time reflecting on what GOD DID and in our self-reliant amnesia, walk toward the new year and talk about what WE ARE GOING TO DO.
How do we forget so quickly? We've just spent concentrated time praising God for SENDING HIS SON TO LIVE ON EARTH SO THAT HE WOULD DIE FOR OUR SINS AND BE RAISED IN VICTORY OVER THEM. That's our God, yall. That is some serious power. However, just a few days later, we're back to thinking we are all-powerful and can control ourselves by the sheer force of our will.
We start pinning things like: Refuse to lose. // No guts, no glory. // Yes you can. Believe in yourself. // You are whatever you want to be. You just have to decide to be it. // Be the best version of yourself.
We set goals, resolutions and make commitments. We want to lose 10 lbs, read more, find a church, spend more time with our kids, stop smoking, eat more vegetables…Then we muster all the strength we have, set alarms, get accountability partners, create incentives and set off on the first Monday of January ready to tackle our resolutions. Inevitably, March arrives. If you've made it that far, you're probably starting to wane. You read one book in January but haven't picked one up since. There were lots of workouts and vegetables between Jan 6 and Feb 13 but it's Valentine's, so let's eat some chocolate and call it good.
Do you see where I'm going here?  It's the same thing every year. Folks have all kinds of theories about why this happens but I'm convinced it is this: WE BOOTSTRAP OUR RESOLUTIONS. Instead of asking God to search and show us where He wants to refine us, we look to the mirror and the world. Instead of asking God for some of that power He used to bring Jesus into the world, we look to our own worthless flesh to try and pull it off.
Hear me on this: I'm not telling you to say, "I want to lose 10 lbs. God give me the strength to do it." I'm talking about something DEEPER, RICHER, BETTER.
I think we've been putting the cart before the horse. We know how we want to be/look/act so we just try to start being/looking/acting that way. Believers hear me: This is not how it should be. We have to remember what Matthew 6:33 says: Seek FIRST the kingdom of God and everything else will be added.
What if our resolution was to seek first the kingdom of God? Do you know what kind of power the Holy Spirit puts behind a desire like that? You'd no longer be relying on your flesh for the change but the POWER OF GOD to do it THROUGH YOU. Amazingly, when we seek first the kingdom of God, everything else is taken care of—just like the verse says.
When I'm seeking Christ, I remember that my body is a holy temple to be used by Him and HE helps me take better care of it. When I'm seeking Christ, I am less selfish toward my husband and my children because I am aware of how much Christ unselfishly loves me. When I'm seeking Christ, I read more because I desire refinement and growth instead of the numbness I enjoy while watching TV.
When I'm seeking Christ, I find grace in March and in May and in June and all year long. Grace never runs out. My strength will run out. Grace, God's presence, His working power never run out.
Let's let go of our bootstraps. Let's look to the cross and ask God to cause our hearts to so burn for Him that we would SEEK HIM FIRST in 2014. We can trust that everything else will be added.
You can follow any responses to this entry through the RSS 2.0 feed. Both comments and pings are currently closed.
Blogs Kate follows
Recent Posts
Subscribe to Blog via Email
Search: