Foul Language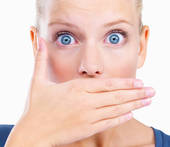 Not a post about f-bombs, swear words or any other colorful four letter wonders. This one is about a different kind of foul language. The ugly, inaccurate kind we use when we talk about God. Especially on my mind is the magic genie language.
I do it and I'm guessing you're guilty of it, too. It's when we say, "God, I really want (fill in the blank)." Without voicing the next part, there is a certain feeling within us that it will be good if He fulfills our wishes and we will praise Him. So often left out of our prayers and our conversations with others is the little bit (infer sarcasm here) about Him being Sovereign no matter the outcome.
Two very important encounters come to mind when I think of our language concerning God. The first one comes from Dora. No, not the explorer although her name quickly endeared herself to my four year old son who loved the brunette, bilingual cartoon character. This Dora was an older, hispanic lady who helped us clean our house for a while. When she'd leave for the week and we planned her next visit, we'd set a date and she would always reply with, "Si Dios quiere" which means "If God wants." "Por supuesto," meaning "Of course" was always my answer and as she walked away I would pray and ask God to give me a heart like that. One that made plans but knew I had no control and willingly gave up control to the Sovereign God who knew better than me.
The other encounter came during a Beth Moore study. Beth (as she is known in our home) said, "Write out the thing you are most afraid of happening to you and then follow it with the words 'God would still be sovereign.'" For me, this meant I had to write, "If I lost my children and my husband, God would still be sovereign." Hard, painful to write but oh, so freeing.
You see, we are in a terrible habit of thinking we are in control or we know best. Let's stop rubbing the magic lamp and coming to God with our list of wishes. Let's present our requests, be real with Him about our felt needs but always remember to include His sovereignty in our language. It will change us. The language we use changes the way we see ourselves and God. May we be more like David who prayed desperately to be delivered from the evil men who sought to harm him but said:
But my eyes are fixed on you, Sovereign Lord;
in you I take refuge… (Psalm 141)
Or Shadrach, Meshach and Abednego who knew a fiery furnace awaited them if they didn't bow to Nebuchadnezzar. Obviously, they wanted to be delivered by God but even as the flames taunted them, they replied:
Shadrach, Meshach, and Abednego answered and said to the king, "O Nebuchadnezzar, we have no need to answer you in this matter. If this be so, our God whom we serve is able to deliver us from the burning fiery furnace, and he will deliver us out of your hand, O king.[d]18 But if not, be it known to you, O king, that we will not serve your gods or worship the golden image that you have set up." Daniel 3
Praying today that God will change my heart and therefore my words so that in all my conversations and thoughts of Him, I will remember His sovereignty.
For His glory,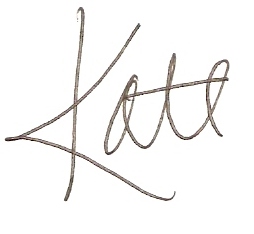 Photo credit: http://theconsulsfiles.blogspot.com/2010_07_01_archive.html
You can follow any responses to this entry through the RSS 2.0 feed. Both comments and pings are currently closed.
Blogs Kate follows
Recent Posts
Subscribe to Blog via Email
Search: