DIY Your Dorm: Ideas & Contest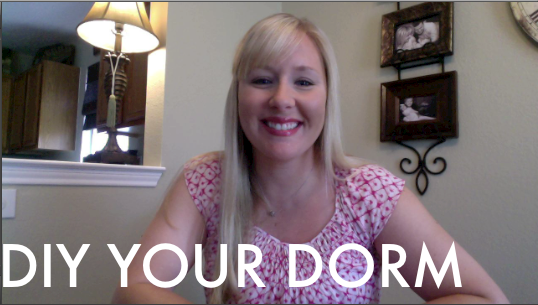 Announcing the upcoming series from The Freshman 15: DIY Your Dorm. The next 4 posts will show you easy and cheap ways to add style to your dorm.

WATCH FOR:
MAKE IT MONDAY: A new craft tutorial will be posted. When you see it come up in your FB feed, LIKE, COMMENT and SHARE to win a $10 Hobby Lobby gift card.
WIN IT WEDNESDAY: I'll announce the winner of the gift card from those who entered the contest Mon & Tues by LIKE, COMMENT and SHARING.
FUN FIND FRIDAY: A post with a cute find to help brighten up your dorm room.
You can follow any responses to this entry through the RSS 2.0 feed. Both comments and pings are currently closed.
Blogs Kate follows
Recent Posts
Subscribe to Blog via Email
Search: