DIY Your Dorm: CANVAS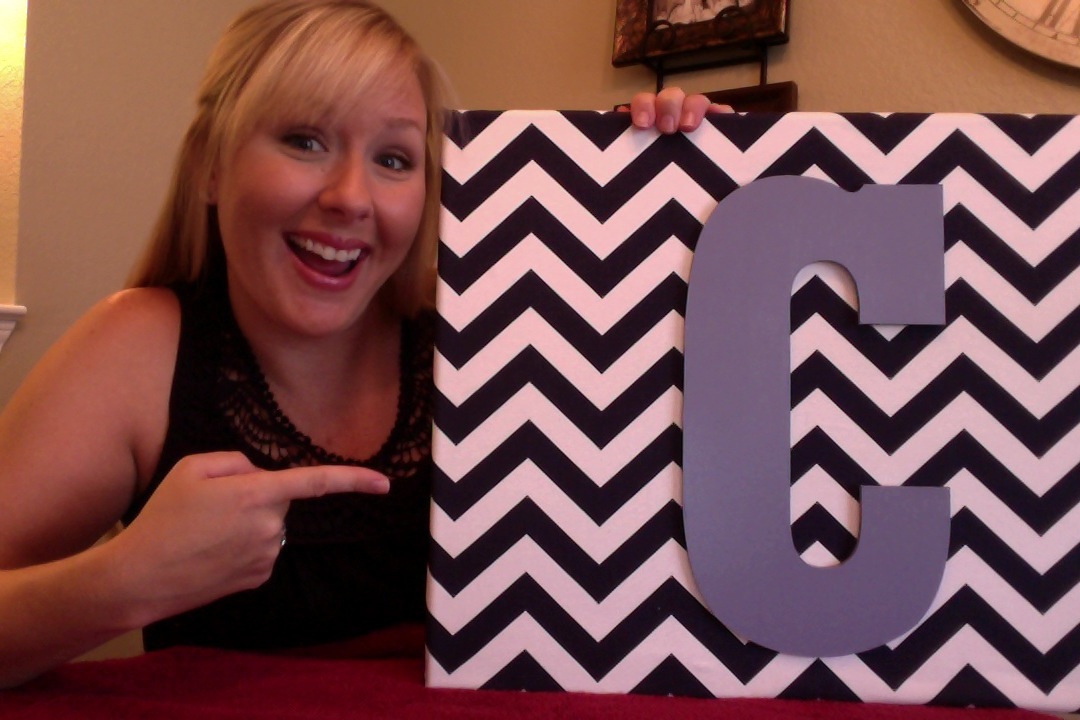 Pull up the 40% off code on your phone, head to Hobby Lobby and buy you a CANVAS. They're cheap and the DIY options are endless. Watch my short video below to see how to use a little fabric and a painted wooden letter to make a super cute piece of wall decor.

Other canvas options: mod podge magazine clippings and phrases, use acrylic paint to write a phrase or make a monogram and cover several canvases with fabric to make great wall art. Here are some of the best ways I've seen canvases used:
Happy decorating!
Love,
Kate
You can follow any responses to this entry through the RSS 2.0 feed. Both comments and pings are currently closed.
Blogs Kate follows
Recent Posts
Subscribe to Blog via Email
Search: