Booking & Costs
We are now booking Senior Girl's Retreats for Spring 2012 & College Girl's Retreats for Fall 2012. Available weekends will fill up fast, so contact us today to book a retreat.
To book a Freshman 15 Retreat, contact Kate at: (972) 679-6701
info@thefreshman15biblestudy.com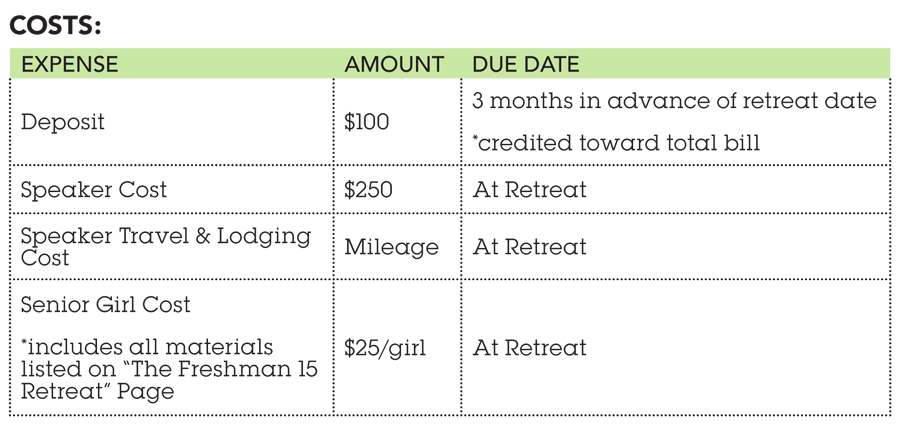 Other options for a limited girls' ministry budget:
Partner with area churches and split retreat costs.
Do a 5-week Bible study instead of a retreat. Purchase a copy of The Freshman 15 Bible Study for each girl along with a leader guide. Consider inviting Kate to lead one of the Bible study weeks. Cost is negotiable.