Drawing Near Before Going Far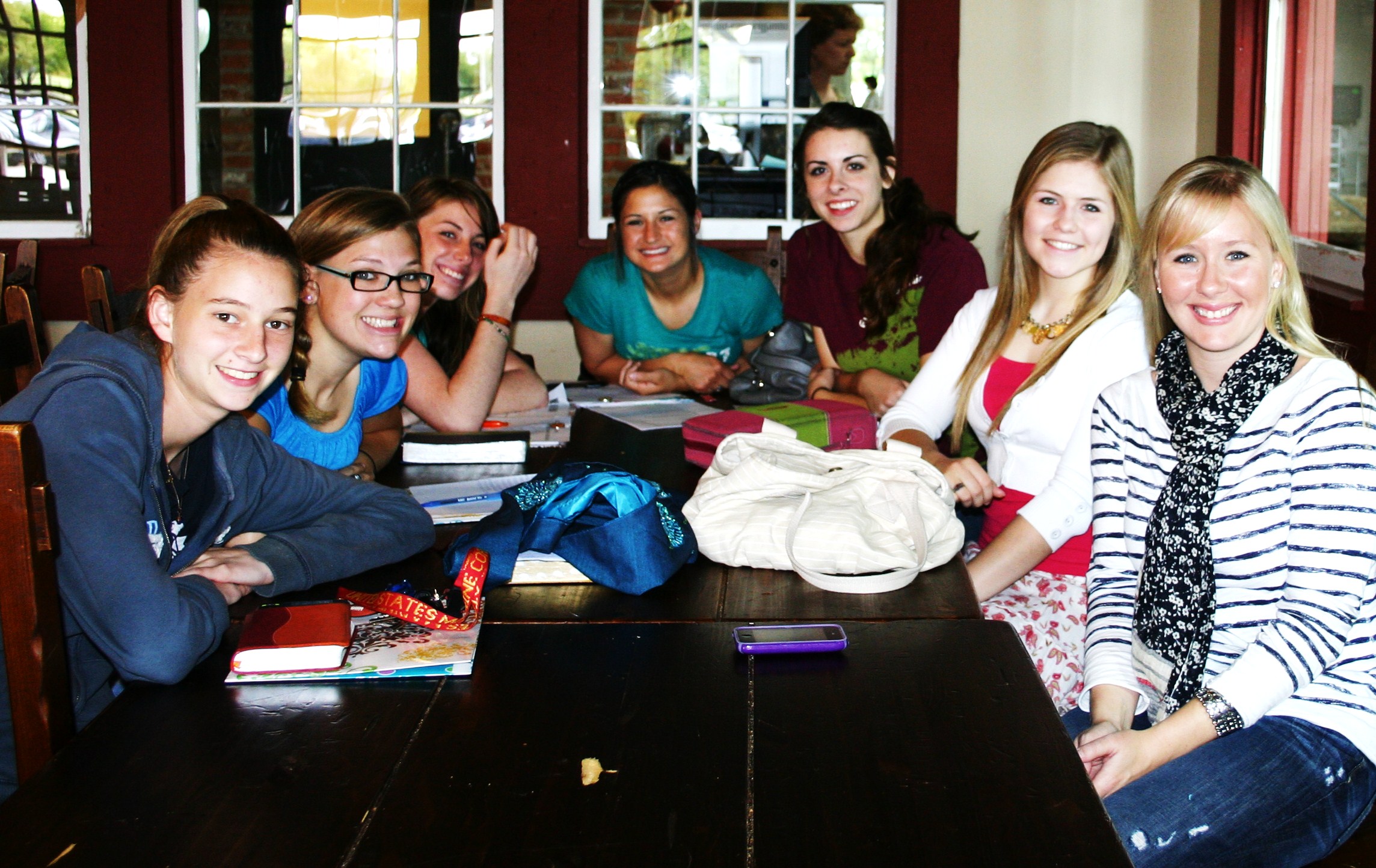 "…let us draw near to God with a sincere heart in full assurance of faith…Let us hold unswervingly to the hope we profess, for he who promised is faithful. And let us consider how we may spur one another on toward love and good deeds. Let us not give up meeting together, as some are in the habit of doing, but let us encourage one another—and all the more as you see the Day approaching. Hebrews 10:22-25
"The day" is quickly approaching for these sweet seniors from the Lake Pointe Freshman 15 Retreat. These ladies took the opportunity to draw near to the Lord and be encouraged before He sends them out & boy is He sending them out! Not a single senior is staying in the Rockwall area after they graduate. These seniors will be scattered as far as Florida, Illinois, Tennesse, Oklahoma and to "Heaven on Earth", College Station, TX-Home of the Fighting Texas Aggies! (Sorry for the shameless plug-Born, raised and a graduate of A&M, I'm a little biased!)
We had such a great time together getting real about what they are about to experience as they head off to college and what God's word has to say about it all. Wonderful Rebecca, their girl's minister, treated us to dinner at the fabulous Bin 303 and we got all dressed up for our big dinner out.
This is truly an amazing group of senior ladies and I feel so priveleged to have had the opportunity to love on them and share God's message with them. Because these seniors committed to glorifying God in their time in college, I believe you'll be able to see the light of Christ radiating from Wheaton, Vanderbilt, Santa Fe, OBU & good 'ole Texas A&M and if you listen closely, you might even hear the distant echo of the "no-no square" chant!
Thank you all for your thoughts and prayers for this weekend. The Lord moved mightily!
For His glory,
You can follow any responses to this entry through the RSS 2.0 feed. Both comments and pings are currently closed.
One Response to "Drawing Near Before Going Far"
Blogs Kate follows
Recent Posts
Subscribe to Blog via Email
Search: