9 Years Later. A Message From My Freshman Roommate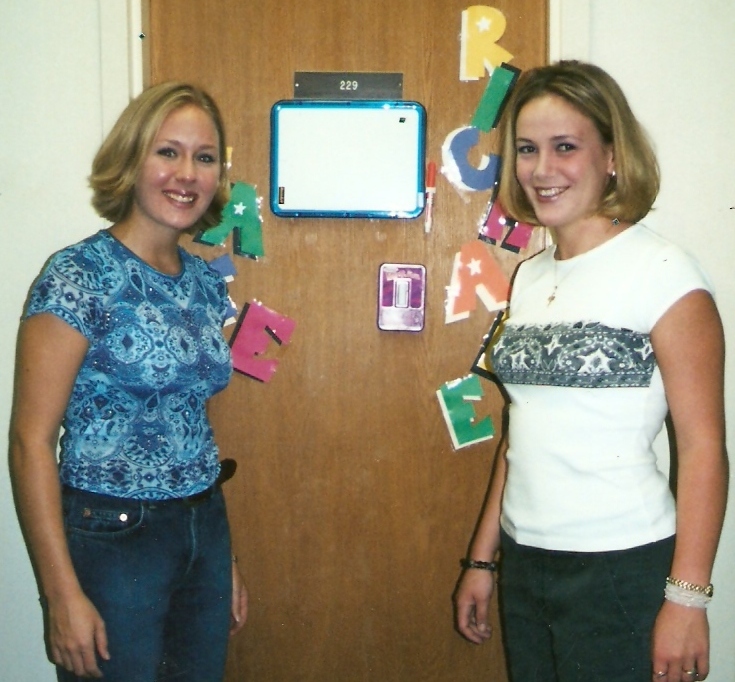 I received this message from my freshman roommate, who I still keep in touch with and love dearly. I wanted to share it with you in hopes that it will encourage you as it did me. After a sweet greeting, here's what she had to say:
So, I have a question for you… I really want to read the bible. I saw your post the other day and it inspired me. I want to better understand what I'm putting my faith into and just to learn really. I'm at a place in my life where I feel like I need to have more faith. But, I was wondering if there is something that's a little more modernized or easier to read than just the bible. Sadly, I've never read it, and don't even remember much about the stories, just what we learned as kids in bible school. I figured you'd be the person to ask : )
Also, I don't know if I ever told you but I learned a lot from you that year we lived together in the dorms. You know then, I thought you were a dork for not drinking and being so into your faith. But, now I realize how hard that must have been. I'm happy you put up with me : ) I'm so glad that God put you into my life… and I know its been a long time since we've seen each other but I really am glad to have you as a friend.
lots of love!
Richale
With tear filled eyes and a heart overflowing with joy and praise to God, I must tell you: Be encouraged! Don't give up! Keep loving your roommates, the girls in your dorm, the people you sit next to in class. You may not get to see the difference you're making right away but, take heart, you are making a difference.  And, who knows?  You might open your inbox nine years from now and get to hear about how God used you.
"Let us not become weary in doing good, for at the proper time we will reap a harvest if we do not give up." Galatians 6:9
For His glory and my great joy, Kate
PS…After talking it through, Richale is purchasing a Bible and we plan to talk through it as she reads.
PPS…The pic is of Richale(right) and me(left) in front of our dorm room door. Aren't we cute!
You can follow any responses to this entry through the RSS 2.0 feed. Both comments and pings are currently closed.
3 Responses to "9 Years Later. A Message From My Freshman Roommate"
Blogs Kate follows
Recent Posts
Subscribe to Blog via Email
Search: