There's 104 days of summer vacation…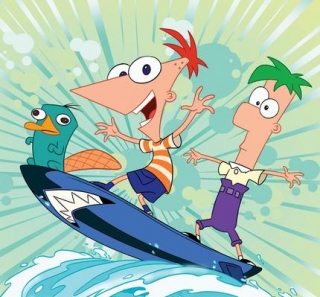 Phineas and Ferb anyone? By far my favorite of all my son's cartoons is Phineas and Ferb and when the all too familiar theme song started playing today, I couldn't help but think of my F15 ladies who are out on summer vacation. The theme song is true, there are only 104 days of summer vacation and all too quickly school will come along to end it. What you have to decide is how you will spend it.
My husband and I sat down last weekend and, for the second year in a row, wrote down goals on a paper titled "Our Intentional Summer." We have goals as a couple, goals for the family and then individual goals we'd like to accomplish. This helps us set the framework for how we'll spend our summer days. I'm looking forward to sitting down with him again in August and reviewing how God used this summer to grow us spiritually, make us healthier and help us reconnect with those we love.
Summer is such a wonderful time to rest, hang out by the pool and just take it easy but if you're not intentional about your time, August will come and you'll realize the summer just slipped right by and you didn't get to do all that you wanted. I encourage you to take a view minutes today and prayerfully consider how the Lord wants you to spend your summer. You may not be building a rocket, chasing a mummy or climbing up the Eiffel Tower (wink wink) but I know He has big plans for you! Go to Him and ask for guidance about what books to read, people to meet up with, ministry opportunities to be involved in, etc. Then, write down what you feel like He is leading you to do and put it somewhere you'll see it daily. It will be so neat to look over the list before you head back to school. Many of the gooals we've set in our home became lifestyle changes that effected our family for the better and for God's greater glory.
I love you all and hope you have an incredible summer!
For His glory,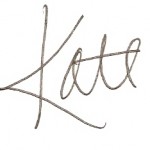 Pic cred: http://www.tvrage.com/shows/id-12677
You can follow any responses to this entry through the RSS 2.0 feed. Both comments and pings are currently closed.
Blogs Kate follows
Recent Posts
Subscribe to Blog via Email
Search: