Stressed.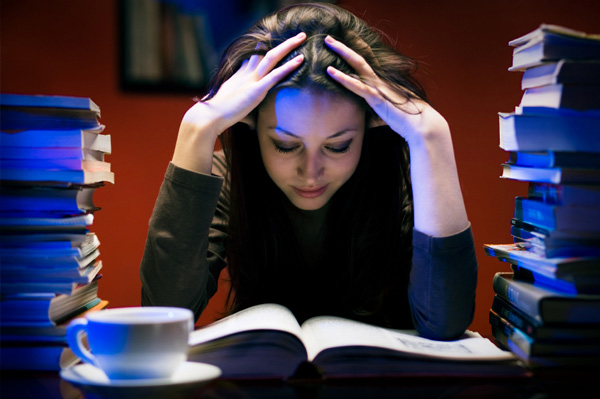 OK, ladies. You're a month or so into this whole thing…are you starting to feel stressed? You probably have reading that has piled up, tests to study for, projects to start thinking about…besides all of your fun social stuff that is keeping you pretty busy.
Have you been following the Time Management guidelines? Even if you haven't and you feel like you're all over the place, it's never too late to get back on track. Take the time to plan out what your week should look like by blocking out periods of time to accomplish each task. Each day, make a short list of attainable goals that you can check off as the day goes.
I don't know about you but when I live on a routine, I live much more peacefully. Speaking of peace, how's it going with your relationship with the Lord? Do you feel like you've been growing closer to Him since you got to school or is all of the crazy busyness stealing away your time with Him? It doesn't matter if you missed your devotional time one day, one week or every day this semester; just start now to spend some time with Him-even if it's only 5 minutes.
I have two scriptures that I want to share with you before I go:
"Let us not become weary in doing good, for at the proper time we will reap a harvest if we do not give up." Galations 6:9
"And whatever you do, whether in word or deed, do it all in the name of the Lord Jesus, giving thanks to God the Father through him." Colossians 3:17
DON'T GIVE UP! Hang in there! Give your best effort. It is for God's glory and His purposes that you are on that college campus! May they see your good deeds and give praise to our Father in Heaven.
You can follow any responses to this entry through the RSS 2.0 feed. Both comments and pings are currently closed.
Blogs Kate follows
Recent Posts
Subscribe to Blog via Email
Search: