Savoring the New Testament in 2012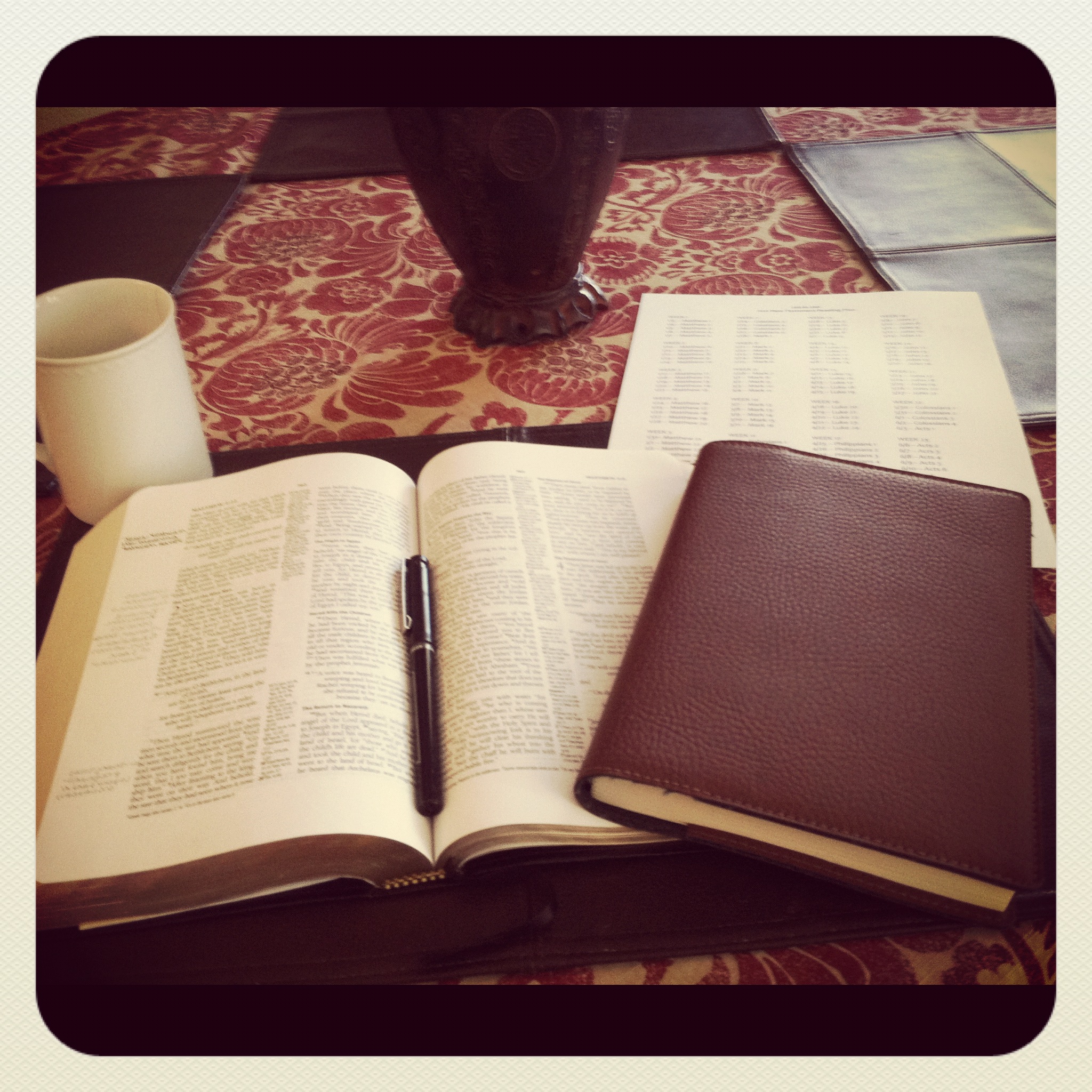 2011. Wow. It's honestly kind of a blur. A wonderful blur but a blur nonetheless. Our wonderfully sweet and strikingly beautiful Lydia was born March 30th of 2011 and as of April 1st, everything got a little hazy! We love this precious beauty but spent the first seven months of her life sleeping little and just trying to survive. The Lord's grace was abundant to me through it all and I learned to lean on Him in a new way–for actual strength just to make it through the day.
I had hoped to walk through the New Testament in 2011 but only made it through March. My soul is thirsty for God's Word and specifically for gospel truth. In response to the Spirit's leading, I am starting my journey once again tomorrow, January 2nd and am so excited and expectant for the Lord to draw me into greater intimacy with Him and knowledge of Him.
I would absolutely LOVE for you all to join me. Here's how this reading plan I created works:
1. Pray: Ask God to give me an increased hunger and love for His scripture and to stir the Spirit in me that delights in His Word and gives me understanding into all it teaches.
2. Read the chapter.
3. Outline what it says.
4. Write out the scripture that stands out the most.
5. Pray and journal about what I believe the Spirit is teaching me through this selection.
I already have a few girls who've committed to doing this with me.  I will be sending them a text message each day with the day's reading.  I've also created a FB group for those who want to participate.  I'll be posting commentary to aide in our study and would love to use that as a forum for us to share what God is teaching us as we study.
Are you in?  Let me know! We start TOMORROW!!!
You can follow any responses to this entry through the RSS 2.0 feed. Both comments and pings are currently closed.
Blogs Kate follows
Recent Posts
Subscribe to Blog via Email
Search: