Home for the Holidays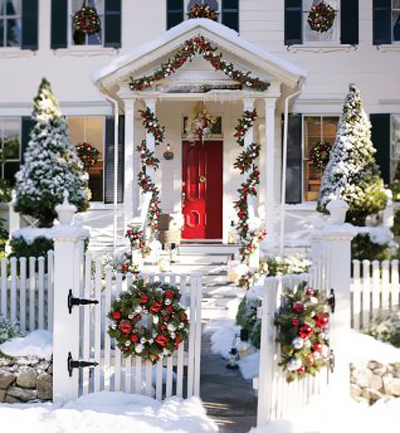 It"s finally here! The sweet days of sleeping in, someone else to do your laundry or at least a washing machine you don"t have to feed quarters into, home-cooked meals, all the mindless reality TV you can handle and reunions with friends you"ve missed terribly over this last semester. I am so excited for you and remember so well how sweet it was to be home.
I want to prepare you for something you might deal with during your time at home; something you may have caught a glimpse of over Thanksgiving break. It"s the struggle of the new you vs. the high school you. The new you is much more independent, may talk differently, dress differently, even style your hair differently. The new you has overcome obstacles and faced challenges the old you new nothing about. The new you has new friends, life experiences and character development that the high school you didn"t.
All this is great and is just as it should be. The struggle occurs when you head home to a place and people who know the former you, the high school you. It"s a hard adjustment for everyone. You"re struggling to prove yourself to your friends and family, to assert your new independence and…they feel confused. You basically look the same and you"ve really only been gone five months. They may want to put you in the same high school sized box they had you in when you left. They may still see you as immature and irresponsible and let"s face it, in a lot of ways you might still be struggling in those areas. For some reason, because they expect you to behave that way…you find yourself behaving as they expect! For instance, you"ve been chatting with your siblings online all semester and things are great between you but for some reason when you get home, you start fighting about the same petty stuff like who took who"s shirt. Or, you"ve been doing really good about handling your business and being respectful of authority but when you get home you find yourself dropping the ball on things you know you should be taking care of and talking back to your folks.
I know this struggle. I have been battling it since the first time I returned home from college and battle it every time I go to my folk"s house…YES. Even now. And I"m 28! It"s much easier now, thankfully, but the Lord had to do some work in me to bring about consistency, maturity and stability; all came from Him as He taught me to place my confidence in who I am in HIM ALONE. This has come through saturating my mind with His Word as I feel myself start to question my identity. I want to give you some thoughts I"ve struggled with and the scriptures that have helped me solidify who I truly am:
Am I pretty? Will they think I am or that I"ve gained/lost weight, don"t look as cute as I used to and/or need to freshen up my wardrobe?
I am a temple of the Holy Spirit (1 Corinthians 3:16); this body is here to be used as a vessel to display God's glory. I am God's workmanship (Ephesians 2:10) and adored by my Creator who knit me together beautifully (Psalm 139:13-14). He desires a beautiful heart (1 Peter 3:4) and that is what I should focus on improving; not my outer self that is quickly fading away.
Am I accepted? Do my old friends still like me and want to hang out with me? Am I still cool with them or I am going to be alone?
Through jeux blackjack en ligne Christ, I am accepted by God (Ephesians 1:4-7). He desires to spend time with me (Luke 10:39-42) and the best time I could spend is sitting at His feet and learning from Him.
Am I smart enough, good enough, achieving enough? Will my family and friends think I have it together or will they judge me for not being ambitious enough or making good enough grades?
The Lord sees me and loves me completely (John 3:16, Romans 5:8). His love is not based on what I do and I can rest in the free love He gives because of Christ's blood (Ephesians 2:8). I do not have to prove myself to anyone but find confidence in the Savior who loves me and the Father who accepts me just as I am.
Am I forgiven or will others judge me for the mistakes I made last semester? As I fell short in my Christian walk, do others see me as stained?
I am free from condemnation (Romans 8:31-39) and though my sins were as scarlet, He has washed me white as snow (Isaiah 1:18). I am hidden with Christ in God. When others see me, may they first see Christ (Colossians 3:1-4).
Remember your purpose. It is not to please everyone or have them like and accept you. You are home to serve your family and be a minister of the gospel. Keep that at the forefront of your mind and with the cross plainly in view and your identity secure, you can point others to Christ during your time at home.
Just a simple head"s up from me to you. I want you to know that your struggle is normal and will get easier as time goes on. As I return home this Christmas, I am happy to say I have finally stopped picking fights with my little sister about the same, dumb stuff and have learned to find my confidence in Christ and not what my family or old high school pals think about me.
I"m praying the same for you and hope you have a wonderful time with your family full of sweet memories and an unshakable confidence of who you are in Christ that makes you secure.
Photo:http://www.swide.com/luxury-magazine/Life/Good-s-/Holiday-decor-by-Christa-Rose/2010/11/25
You can follow any responses to this entry through the RSS 2.0 feed. Both comments and pings are currently closed.
Blogs Kate follows
Recent Posts
Subscribe to Blog via Email
Search: