Arkansauce, Peabody Ducks & Little Rock Seniors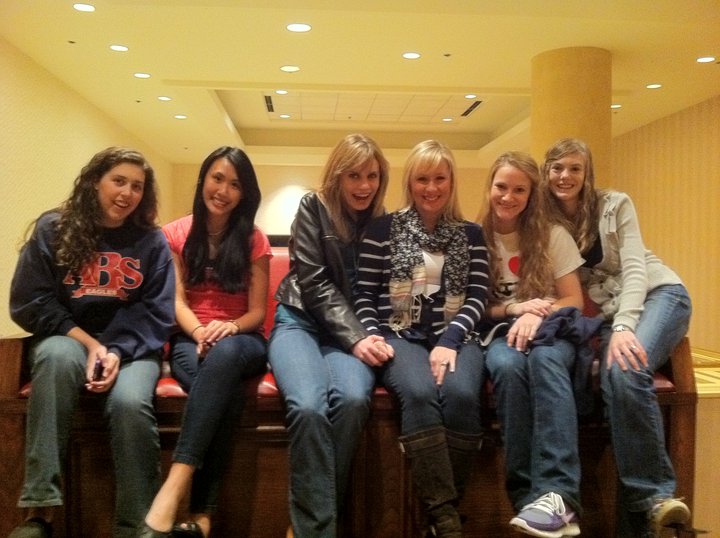 We had such an awesome time in Little Rock, Arkansauce (as my 3 yr old calls it!). Melissa Sponer, the very creative and very thoughtful girls minister at IBC in Little Rock, put together a truly special weekend for the retreat. We stayed at the famous Peabody Hotel in downtown Little Rock where the red carpet is rolled out daily for a precious little group of ducks that march their way from their terrace home to the lobby fountain. It was a riot!
I had so much fun getting to love on these seniors and hearing about all of their excitement and anxiety as they prepare to head off to college. We had a blast touring downtown which included a tip worthy performance from a street-corner Michael Jackson impersonator and a tour through the Old State Capitol where we got to critique all of Hillary Clinton"s old ball gowns on display. We finished the retreat with an excellent meal at a brazillian steakhouse and it was a delight to hand these seniors their framed copy of The Freshman 15 and know that these must-packs would make it to their dorm room walls.
Once again, I was able to watch as God spoke His truth to these ladies and their fears about college just melted away. Please join me in praying for them as they prepare for the journey ahead. I believe God will be glorified mightily through these precious ones.
You can follow any responses to this entry through the RSS 2.0 feed. Both comments and pings are currently closed.
Blogs Kate follows
Recent Posts
Subscribe to Blog via Email
Search: